Camelford is obviously named after the Ford across the River Camel. The River Camel's name is based on Cornish words rather than any humped animals. The word cam means crooked while the second half could be derived from heyl which is estuary. However, due to the more common meaning, the town hall now has a golden camel weather vane
Camelford mostly developed as a town because of its position on the historical trading routes between Launceston and Wadebridge. It is also an ideal location to visit many of the pretty villages in the area.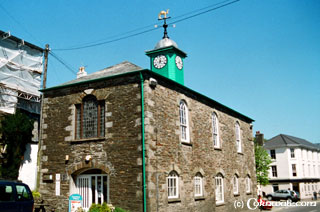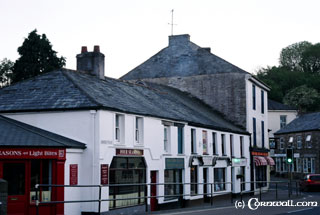 The town has a private museum, the North Cornwall Museum that is set in a building that previously used to make coaches / wagons in. Other interesting buildings include The Indian King Arts Centre that was formerly an inn and is named after a visiting Native American King in the 18th Century.
Camelford is also part of the Camel Trail which is miles of disused railway lines that are now used for riding and walking on connecting the towns of Padstow, Wadebridge and Bodmin.