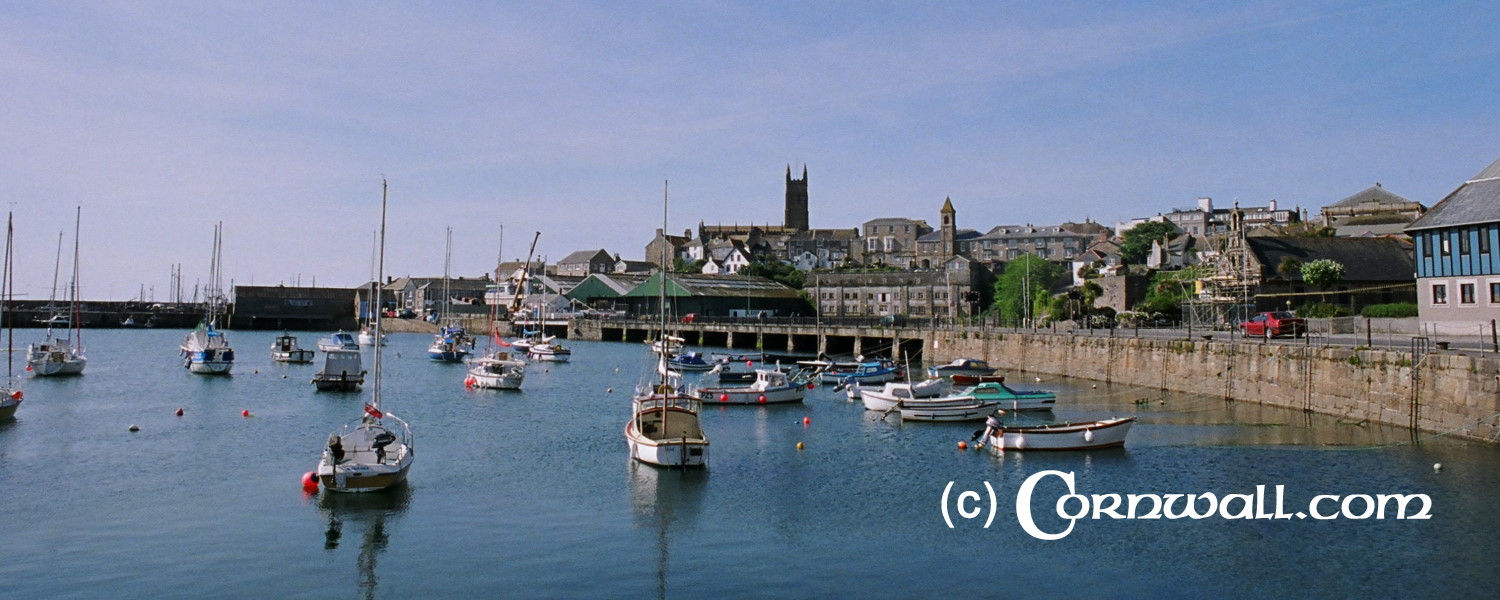 Penzance is literally the end of the line in terms of Rail Transport in the UK and again it combines a Market town as a good base to enjoy the local area. The name Penzance derives from Pen Sans which means Holy Headland.
Famous people of Penzance include Sir Humphry Davy who invented the miners safety lamp, but ironically this was more of use to coal miners rather than Cornish Tin miners where gas explosions were not as much of an issue. The main street Market Jew Street (so named because it leads to Marazion is overlooked by his monument standing in front of the impressive Market House.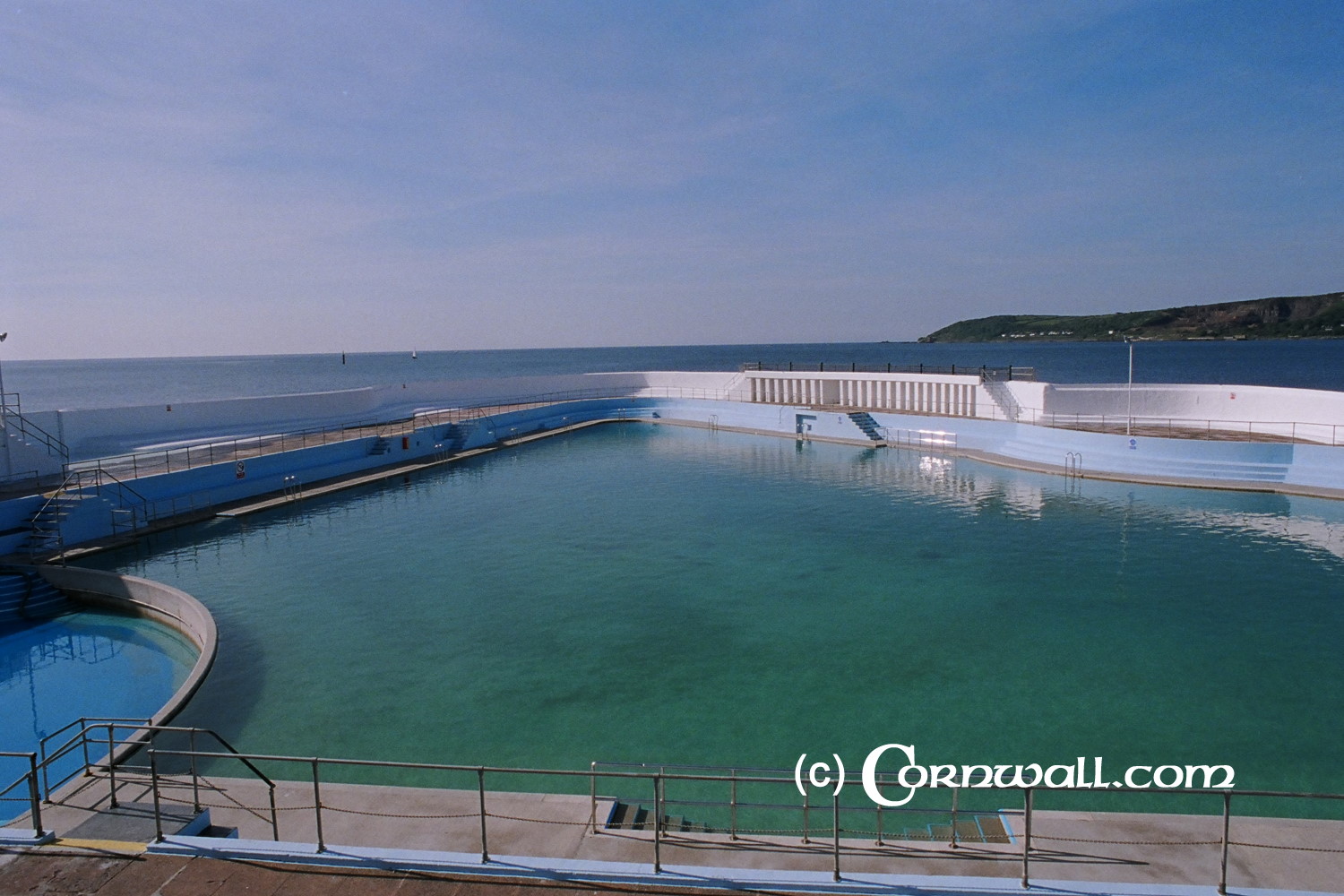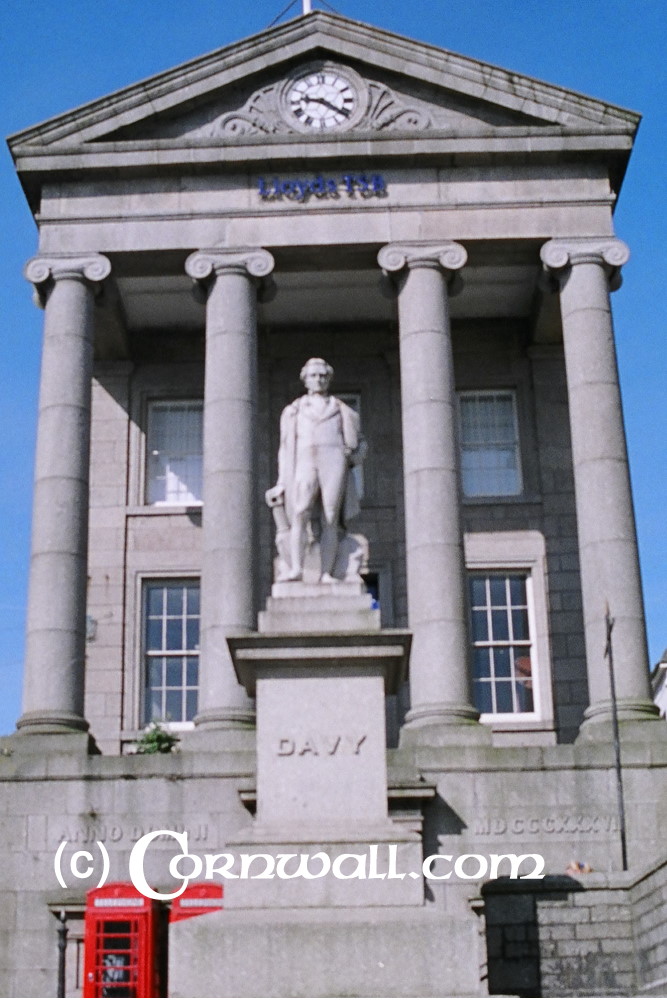 In Chapel Street, (named after the impressive Methodist Chapel) there are a number of restaurants and bars. The Union Hotel has an old Georgian Theatre which which is known for being the place that news of Nelson's victory in the battle of Trafalgar was first heard on the UK mainland. The Admiral Benbow restaurant used to be owned by Roland Morris, the renowned diver who filled it with some of his ship wreck collection. His collection is now part of the Charlestown Shipwreck and Heritage Centre. The Egyptian House, further up the street is so named for it's 1830 Egyptian facade which makes it unique in Cornwall.
Penzance also has the only promenade in Cornwall which is one mile long heading from Battery Rocks where there is the Jubilee bathing pool, (an impressive Art Deco Lido with sea water in it) towards Newlyn.
Penzance also has the main sea connection to the Isles of Scilly via the Scillonian ferry.