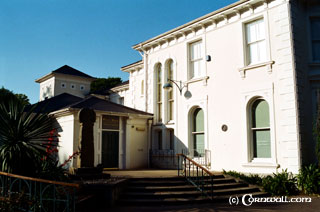 The Penlee House Gallery is situated in Penlee Park which is in the centre of Penzance. Although it has some touring exhibitions, it is mostly known for its collection of Newlyn School of art paintings.
The Newlyn school of painters were active in the late 19th Century and comprise of as many as 50 painters who were active in the area. The best known of these painters include Stanhope Forbes, Walter Langley and latterly Lamorna Birch. The painters were part of a 'plein air' movement who preferred to paint realistic subjects outside in the open around the fishing villages and West Cornwall countryside.
The museum also has a collection of old photographs of the area some dating back to 1870. This is an ideal exhibition to experience some quality art and images from the history of Cornwall.
See their website for further information.
Penlee House Gallery and Museum
Morrab Road
Penzance
Cornwall TR18 4HE