Veryan is a small village on the Roseland Peninsula that has to be one of the most beautiful in the country.
It has a tranquil atmosphere, but it is most famous for it's 5 circular white thatched cottages that have a cross on the top. They were supposedly built like this to stop evil spirits or the devil hiding in the corners. The local vicar was a landowner called Jeremiah Trist who had five daughters and it is possible that he built the houses for them. There are two circular houses at each end of the village to protect it, while the other one is in the centre. Trist also built the local school.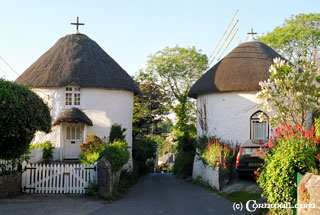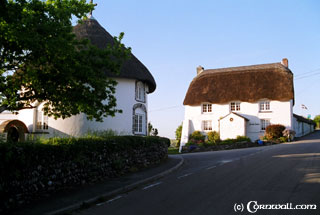 The local church is also called St Veryan and just outside the village is a water mill.
Veryan is a beautiful, unspoilt place to visit.
Chyrond, one of these circular cottages is currently available to rent as a holiday cottage.