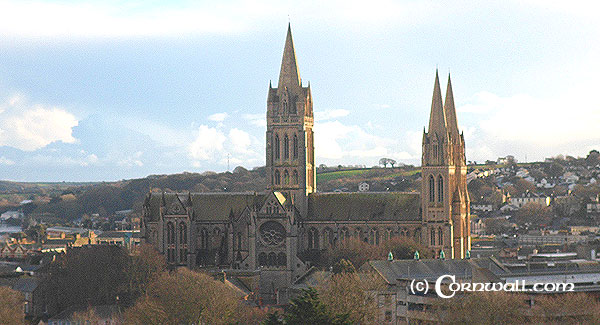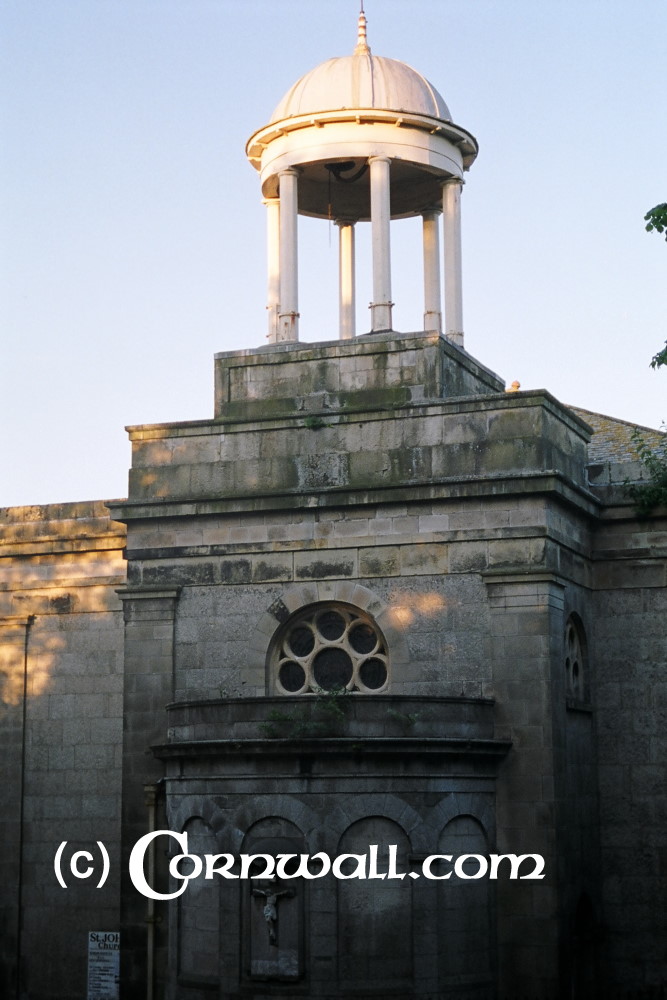 There are a few theories on the origins of the place name Truro. One opinion is that it is derived from the Cornish Tri-veru which means 3 rivers. The 3 rivers are the Kenwyn, Aleen and Truro. The second is that its from the Cornish Tre (settlement) of Uro (the river). The river in question is known as the Truro in Truro but down river in neighbouring Falmouth it is the Fal.
What isn't debatable is that the most immediate feature of Truro is the Cathedral, which dominates the horizon and makes it the only city in Cornwall. The cathedral was started in 1880 and took 30 years to complete.
During the civil war, Cornwall mostly backed the king and there was a mint in Truro. The Royalists surrendered to the roundheads at nearby Tresillian in the Wheel Inn, which is still open.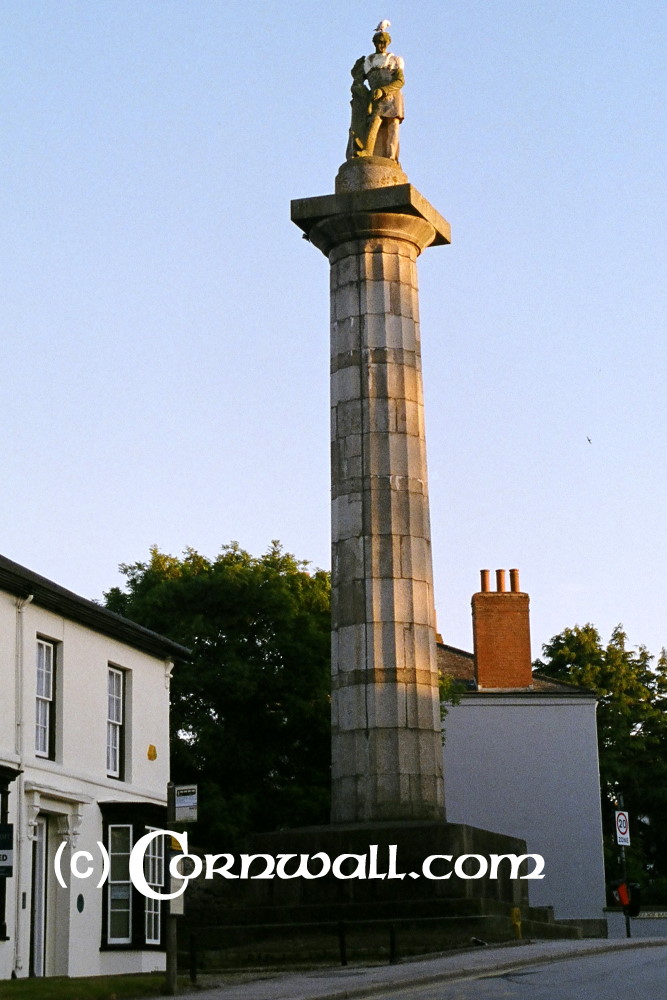 Truro was granted city status in the 19th Century by Queen Victoria after it had come to prominence during the industrial period as one of the 5 stannary towns. The r Without doubt Truro is now the capital of Cornwall, having the centre of Government, large hospital and impressive buildings to confirm it. The city still retains a nice character with some cobbled streets, riverside walks that counterbalance the excellent shops and other facilities it has. There is a statue to Richard Lander who was a famous 19th Century explorer who explored West Africa.
Truro has a lot to offer the visitor including the Royal Cornwall Musuem and noone will forget the view of the Cathedral as you enter the city, especially the view from the train.