Perranporth is a good holiday destination on the North Coast of Cornwall just South West of Newquay with a fantastic sandy beach that attracts surfers and bathers alike. Although not on the scale of Newquay, the town has a number of cafes and shops to cater for the visitors.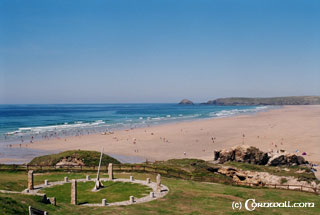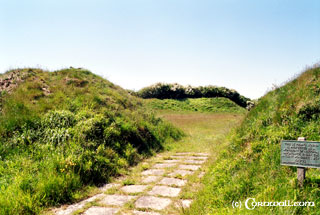 Perranporth is named after the patron saint of Cornwall St Piran who was said to have landed there. There are 3 churches that have been built in the area, the first of which has long since disappeared. The second built of stone was abandoned due to encroachment of the sand dunes. Due to the revival in the Cornish identity and the use of the flag, there is now a concerted effort to excavate it. See Website below for more details
Website
North east of Perranporth is the Piran Round a Plain-an-Gwarry which is a circular ampitheatre where miracle plays were performed in the past.