Mullion is a village on the Lizard Peninsula. It has a small harbour that is protected from the strong winds that are in Mounts Bay, which is about half a mile from the village down a tranquil valley road. The harbour is currently being renovated, but it is still worth visiting as the view of the rocks just outside the harbour are very dramatic.
Mullion village itself is rather nice with a lovely thatched pub, appropriately known as The Old Inn as in the picture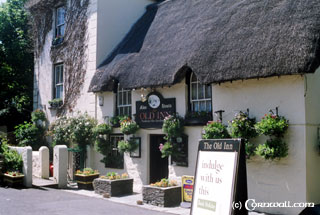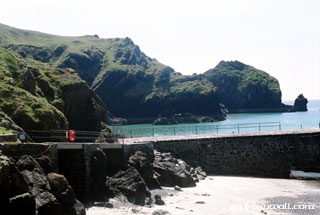 The village's other claim to fame is that it is where Marconi conducted his radio experiment to broadcast a message across the Atlantic in 1901 from nearby Poldhu cliff.
For tourists, Mullion has a lot of charm and the nearby Poldhu Beach is a good sandy beach with easy access.