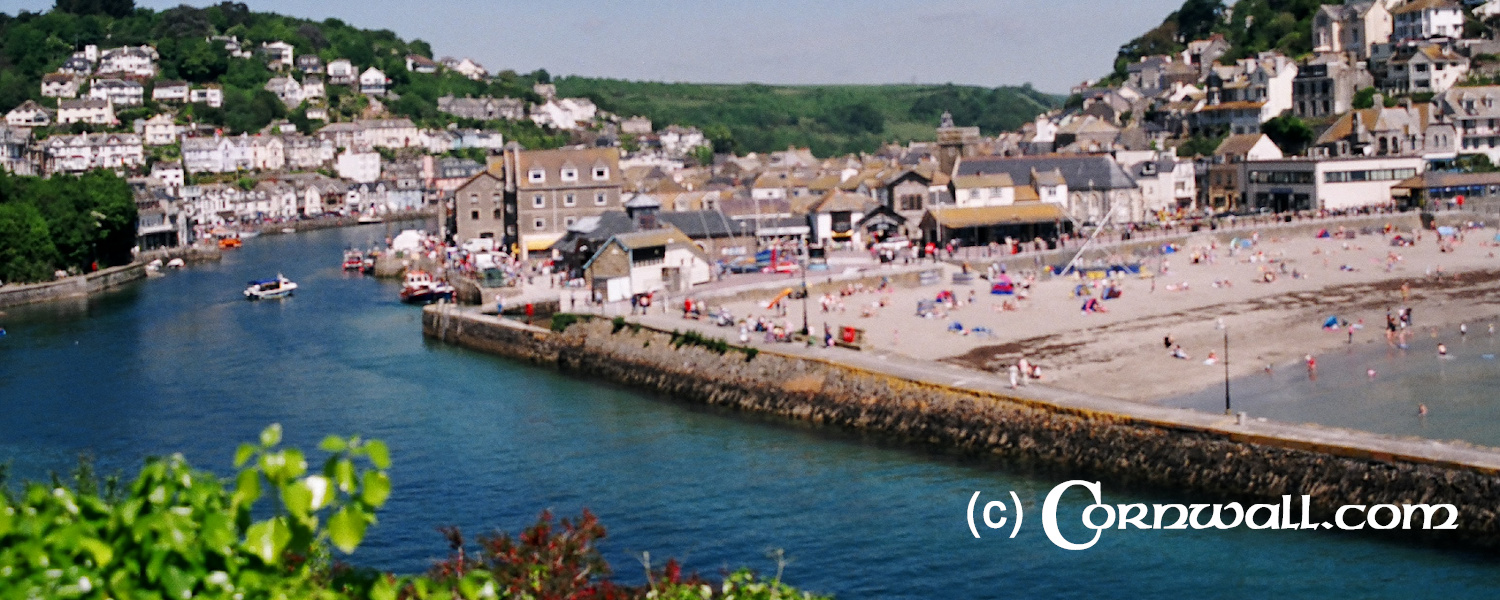 Looe is another historic fishing town. It is split in two parts East and West by the River Looe.The two parts have a different character and are joined by a seven arch bridge over the river.
East Looe has the harbour, now mostly used for fishing where visitors can g shark fishing. In the past the harbour was used to export the stone and minerals from the local quarries and mines. East Looe also has a sandy beach behind the pier. The pier itself was was built to stop the harbour silting up, but it only worked after a circular addition to the end of it and so the locals gave it the nickname, Banjo pier.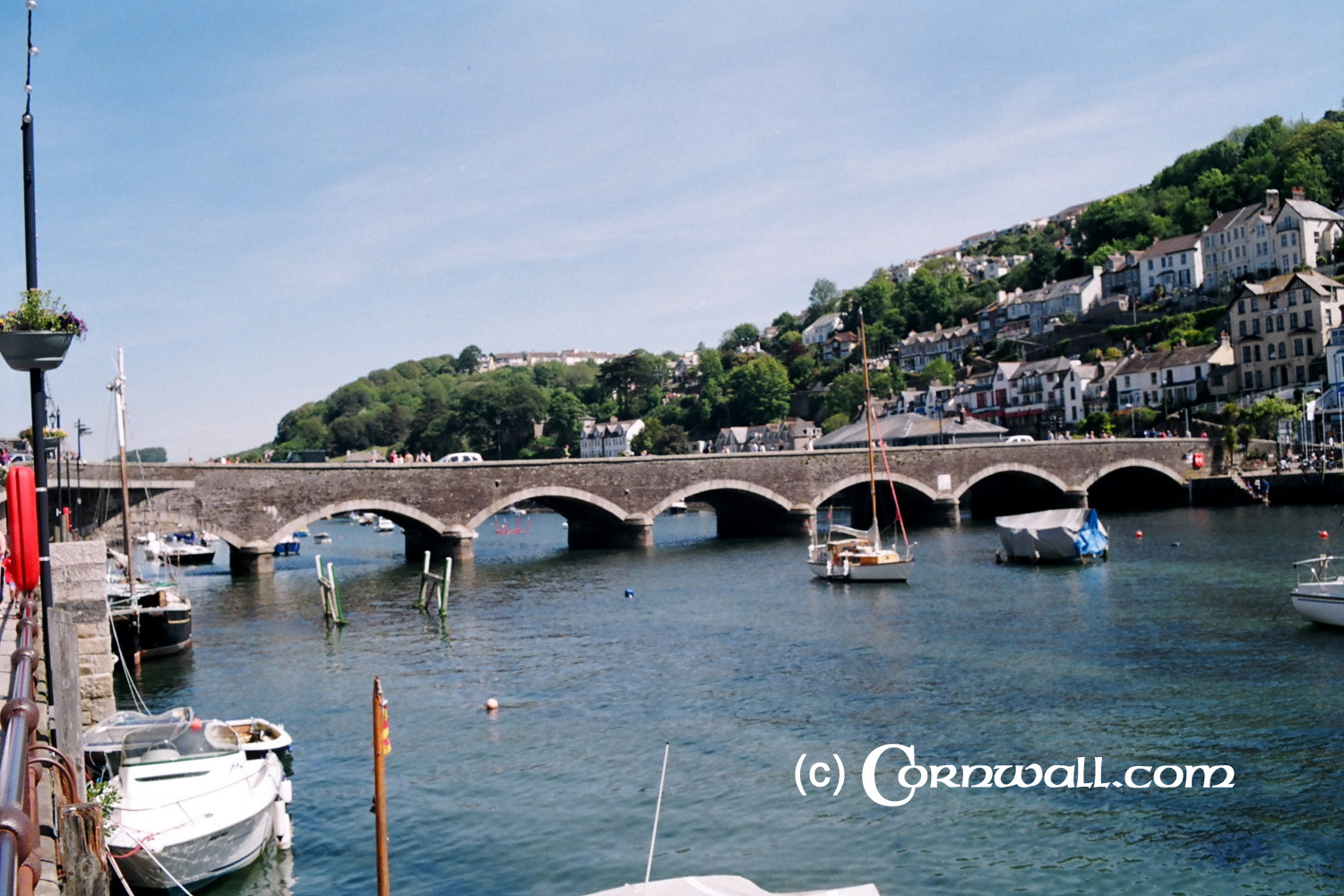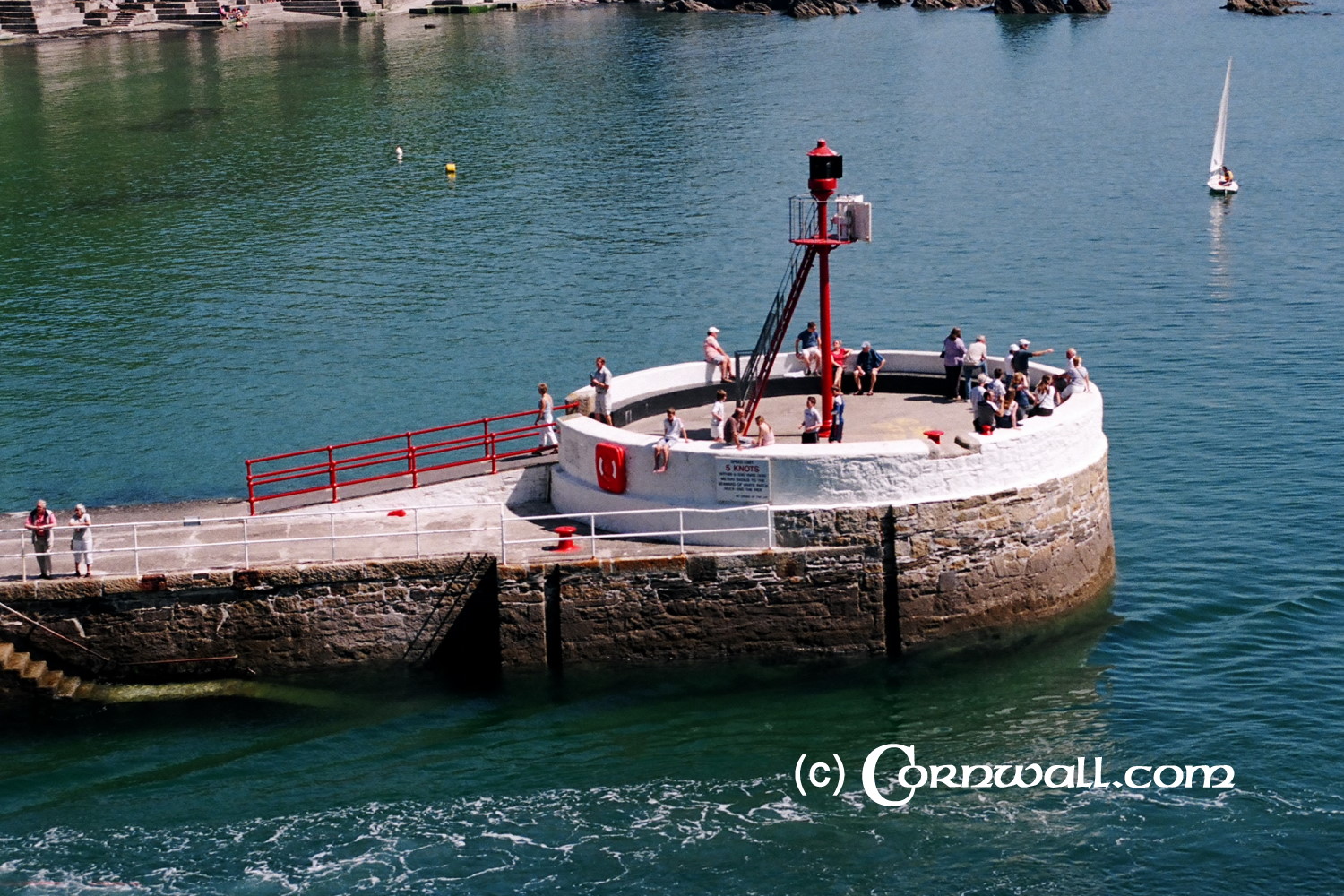 West Looe is more residential with more shops and restaurants. It also has good views of St Georges Island, (also known as Looe Island,) which is just offshore. In the summer there are boat trips to the Island.
Looe is a lovely place to visit with charm, good beaches and restaurants.