Launceston (pronounced Lawnsten) is situated near the Devon Border on the A30 and as such has been seen as the gateway to Cornwall. The name Launceston is derived from the Cornish Lannstevan meaning Parish of St Stephen from the former monatstery of St Stephen a few miles North West of the current town.
In the past it has been the county town of Cornwall and has the remains of a castle originally known as Dunheved overlooking it. Launceston Castle was built by Robert, Count of Mortain (half-brother of William the Conqueror) in the 11th Century to control the local area after the Norman invasion. The town was the base of The Earldom of Cornwall until they moved to Lostwithiel in the 13th Century. During the English Civil War, Launceston pledged to the King hence the town motto of Royale et Loyale. One local battle of tha period invloved The Royalists (under the command of Hopton, holding the top of Beacon hill from attack by the Roundheads and forcing them to retreat.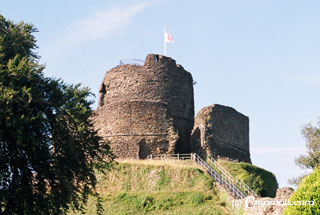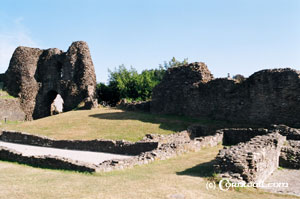 Launceston is a traditional market town with a fine Town square of Georgian buildings. The Church of St Mary Magdalene has an elaborately carved entrance.
Other attractions include Lawrence House and the Launceston Steam Railway.