Helston is another Cornish town that dates back a millennium. It was originally an inland port until the river Cober silted up at Loe Bar. Later with the industrial age Helston was one of the towns where the tin ingots were assayed and stamped and a coign was cut off to assess its quality, hence the main street is named Coinage Hall Street.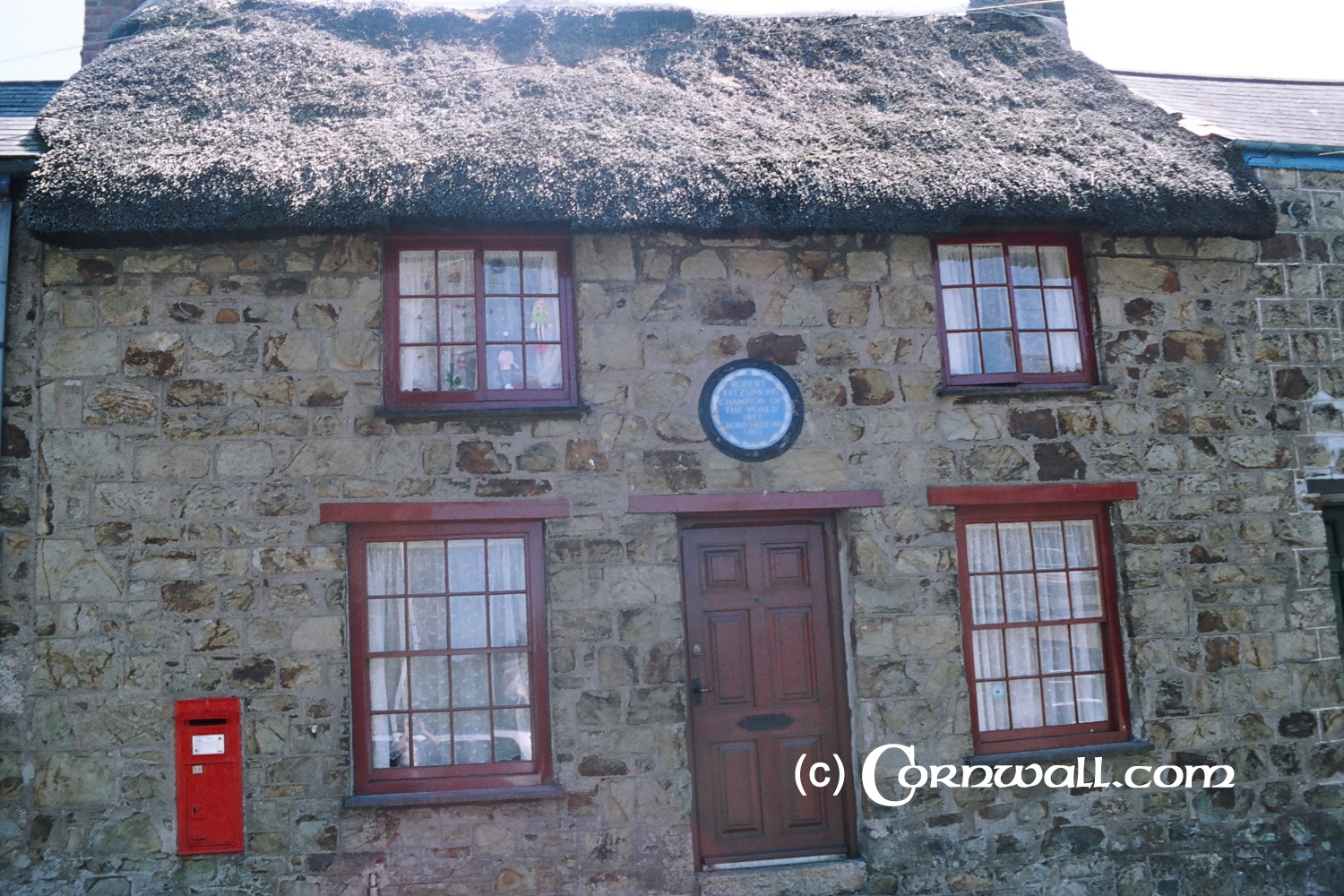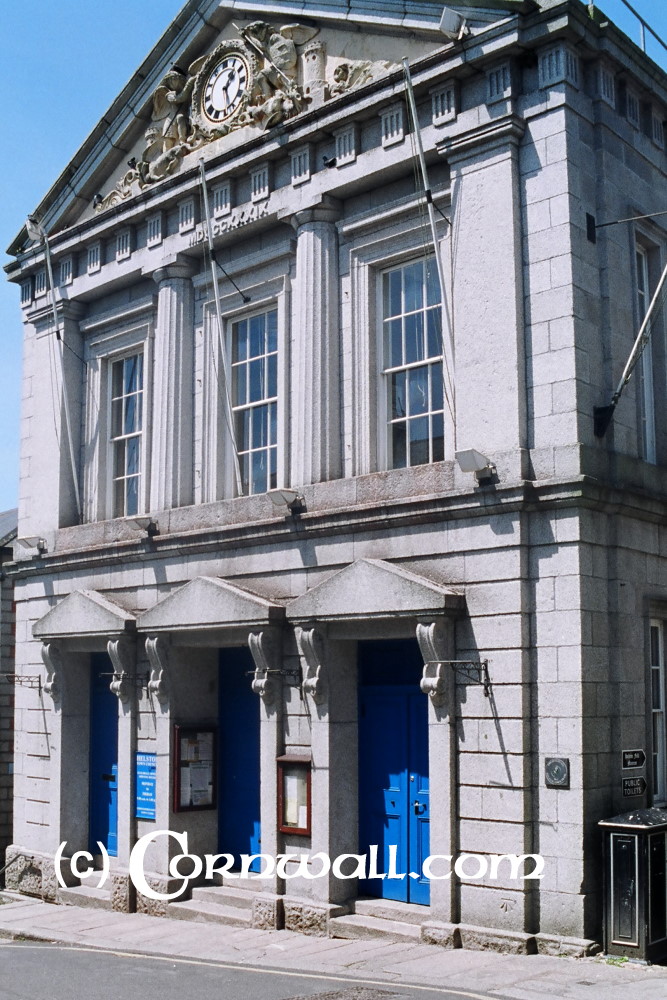 Helston is best known for its Flora Day where the people of the village dance through the flower decorated streets on the 8th May(unless it is a Monday or Sunday). The day begins with the Hal-an-Tow with its ancient song about King Richard. This festival should not be missed if possible.
Helston is also known for being the birthplace of Bob Fitzsimmons (see the picture of the thatched cottage) who was the first boxer to win the world middle and heavy weight championships in the 19th Century.
Helston also has a lovely park and boating lake. It is also an ideal base to explore the Lizard Peninsula.